SHRED CLUB
ELECTRIC RENTALS ON MILL AVE IN TEMPE.
Open Shredding is for ANYBODY!! (minors with parent/legal guardian)
Wednesday – Friday: 5pm – 9pm
Saturday/Sunday: 10am – 10pm
Come in during our open shred hours, and rent a device for 1 hour, 2 hours, or buy an "all day" pass.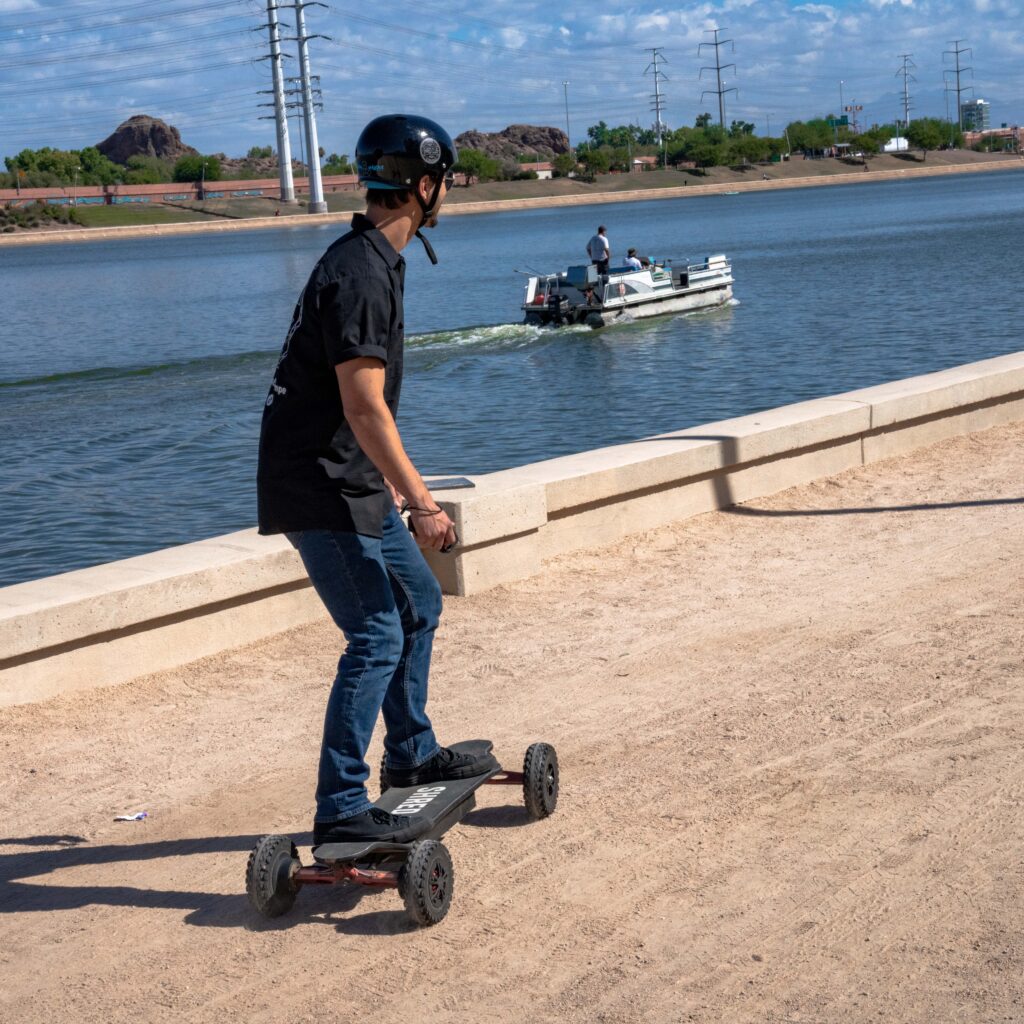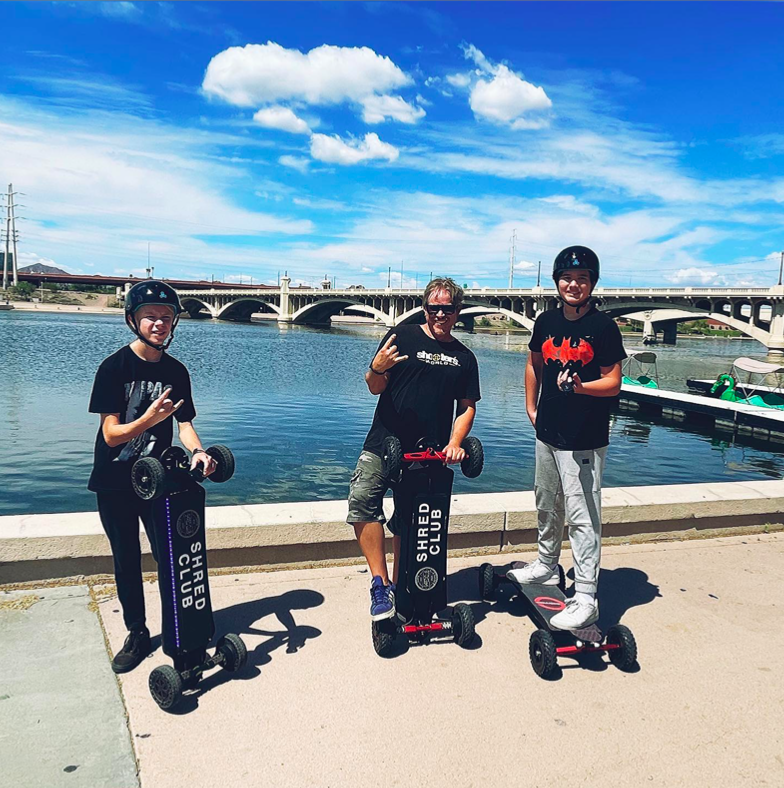 Get to know Tempe! 
A guided tour will take you through downtown Tempe, around the entire Tempe Town Lake, and Tempe Beach Park.
Our staff member will show you how to ride, ensure safety, and guide you around beautiful Tempe. 
Guided tours are great for families, visitors, and those who just want to have a great time!
Shred Club hosts 3 group rides every week.
Wednesday @ 7pm – Beginner Ride
The beginner's ride is for everybody! Never ridden? No Problem. Want to try something new? We'll help you out!
Thursday @ 7pm – Women's Ride
Ladies Night!! Ladies, come out and enjoy a night on our boards, bikes, and OneWheels. This ride is for women only.
Friday @ 7 pm – Advanced Ride
Fast, far, and fun. Do not come on this ride if you've ridden less than 200 miles and not comfortable going 15-20+ miles/hour and riding 15+ miles at a time. This is for the real shredders. Bring your own board, or ride one of ours.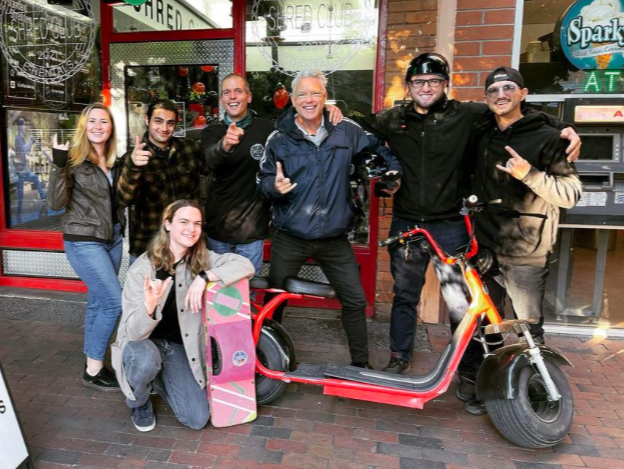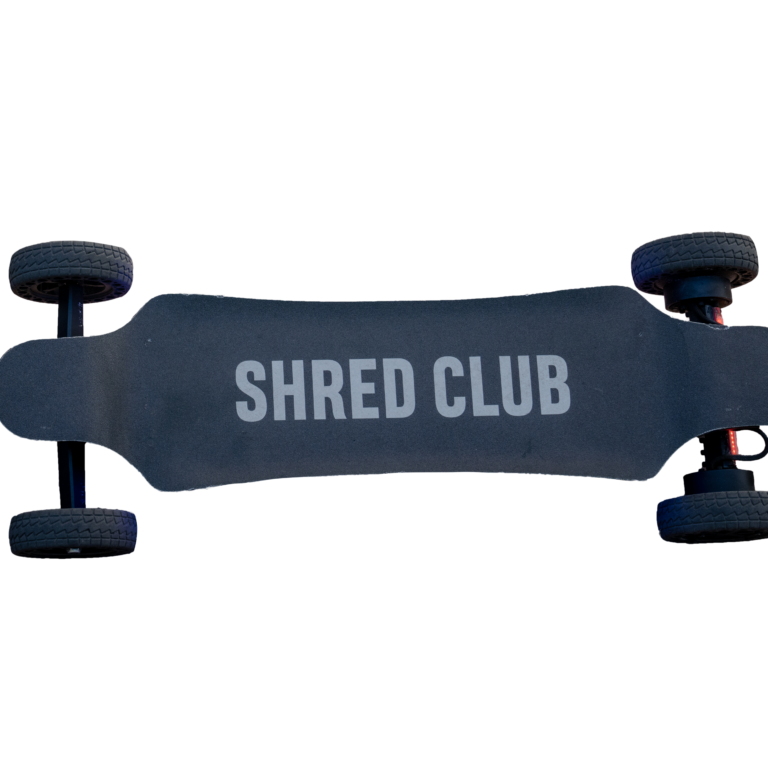 The machine that started it all. The electric longboard. Great for all skill levels from the beginner to advanced. If you can stand, you can ride. 
Max Speed: 20-25 MPH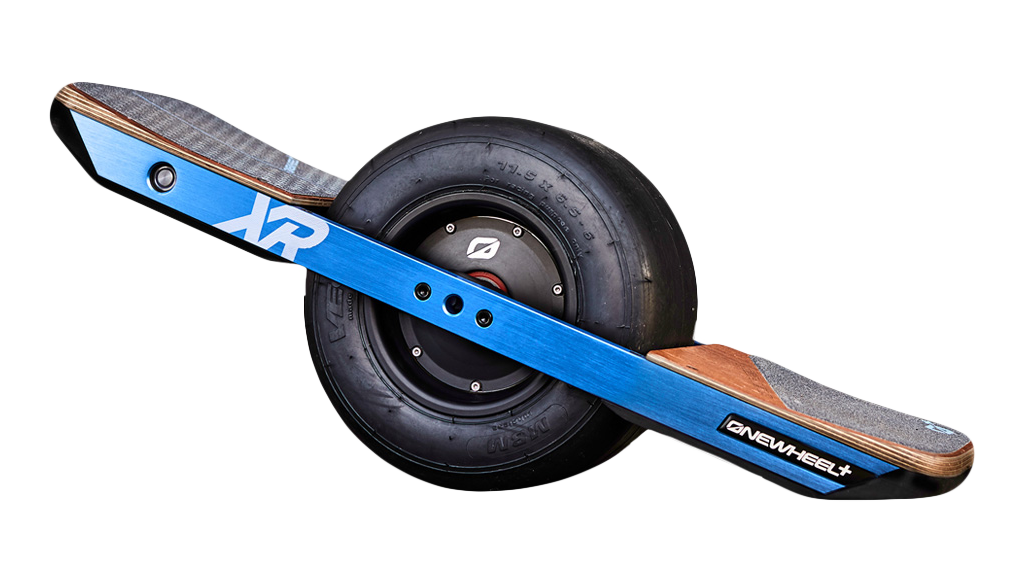 We carry both the OneWheel XR and the Pint. 
These require a little more balance and stability. 
Ever surfed, skii'd, snow boarded, or ridden a skateboard? You can probably do this. 
Try it!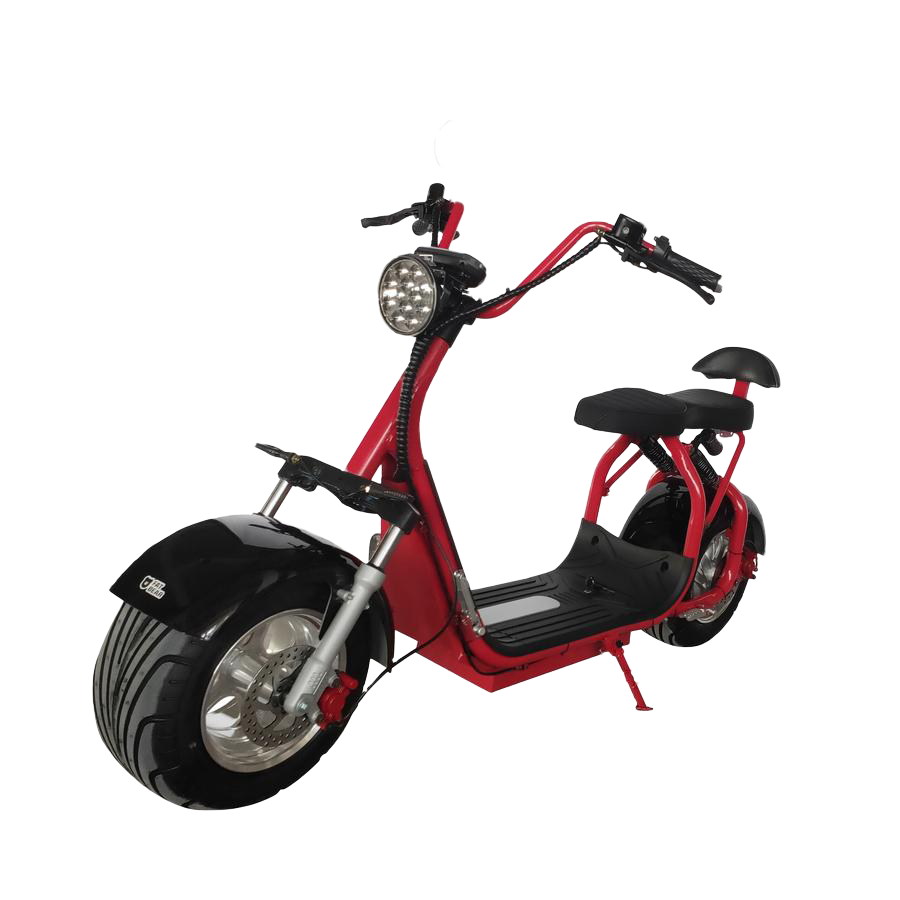 Yes, the sit down scooter. Comfortable, and capable of keeping up with everything else. 
They are stylish too!
Great for 2 people. 
Much like riding a bike… just without the peddling:)
4 hours of skill building, instruction, and a lifetime memory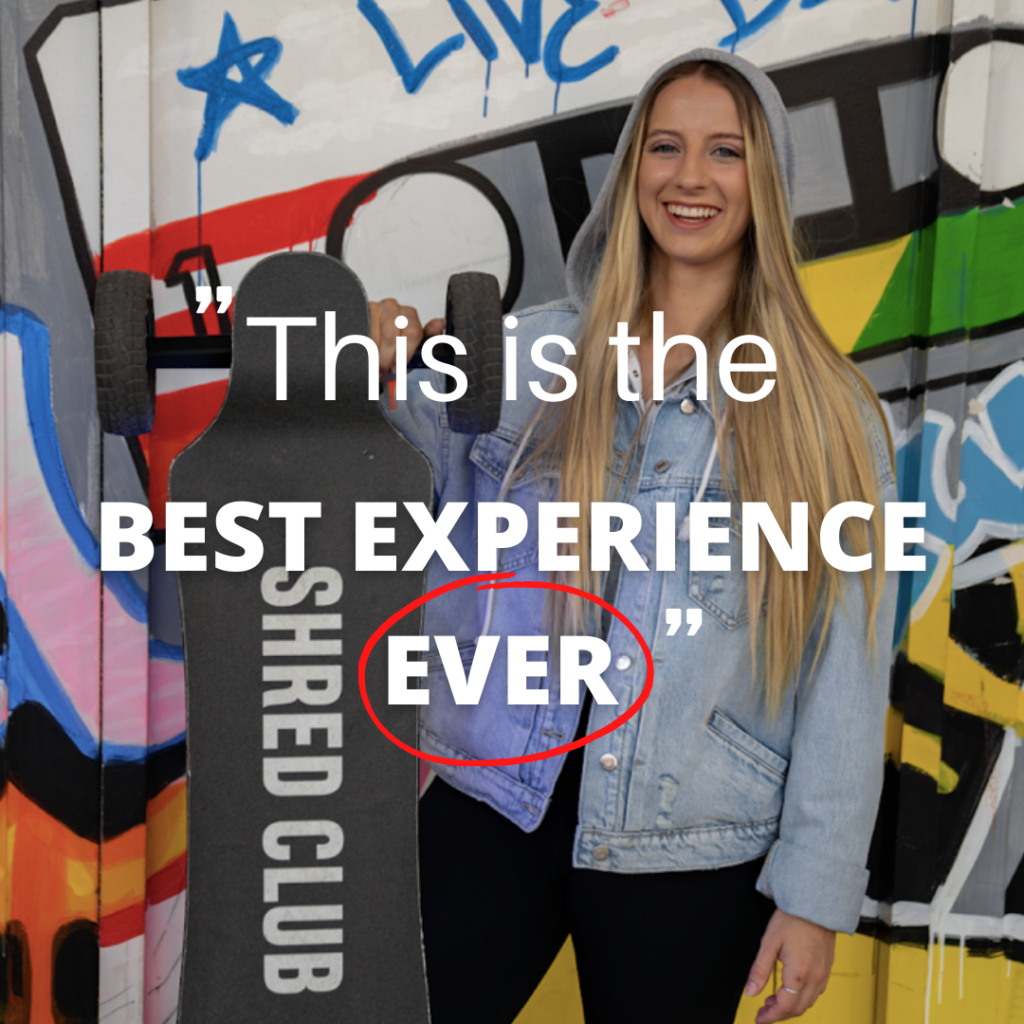 Shred Camp is for those who want to have MORE fun, ride FASTER, and SAFER. 
Electric transportation is the future of fun and transportation. This comes with new possibilities, techniques, and safety.
Shred Camp teaches you how to ride the electric longboards faster, further, and with less risk. 
"I've seen a lot of people get out of control, crash, and even break bones simply because they don't have the right technique.  We created Shred Camp to teach people how to ride and avoid those injuries and have a ton of fun!"
 Learn the Fundamentals from an expert and use our board!
 Get a Swag Bag (Hat, Shirt, stickers and more!)
 2 FREE Hours of riding anytime after Camp
 Video of the entire experience!
Shred Club was started by 2 best friends...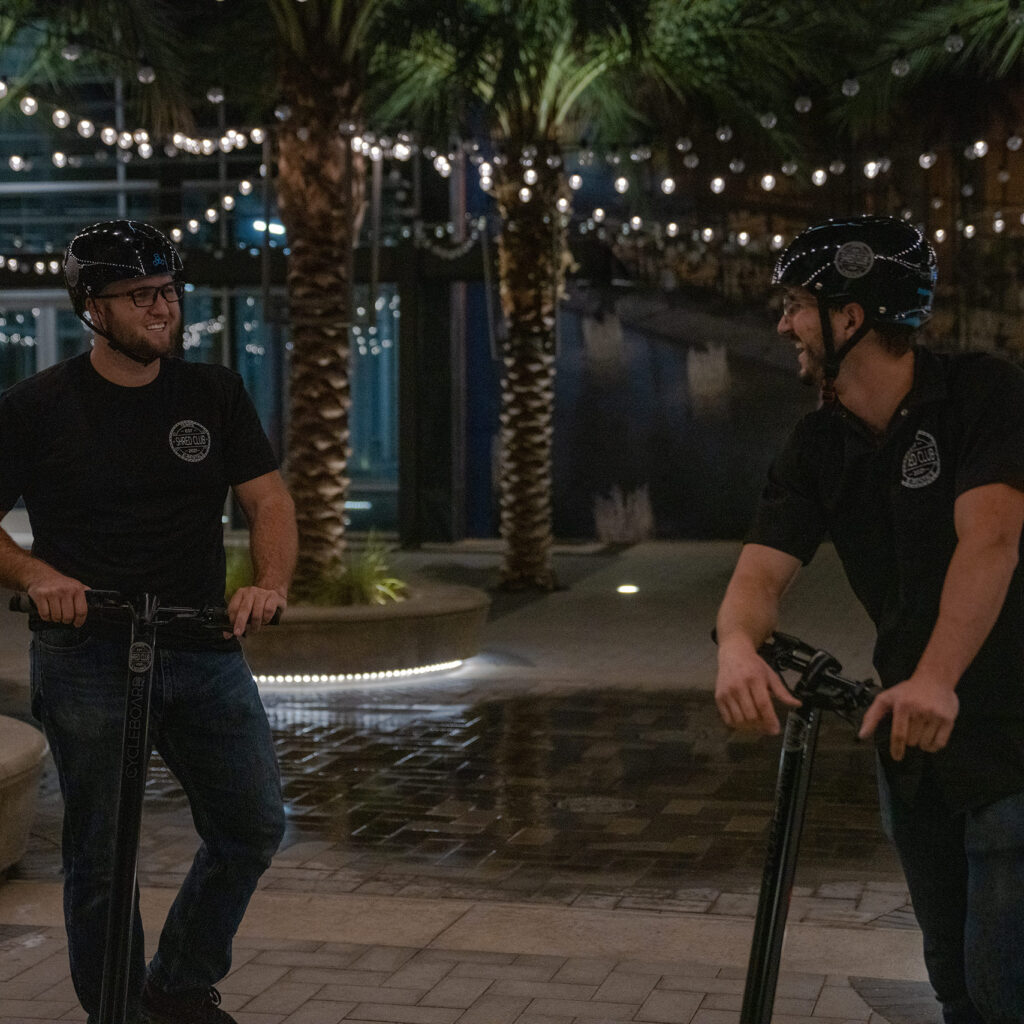 Matt Beans, the cofounder, responded, "Shred Club is the most fun thing to do in Tempe. It's the most fun thing I've ever done. For the last 10 years I've been on adventures of rock climbing, canyoneering, hiking, sky diving, scuba diving, racing go karts, even racing Lamborghinis. The fact is we have a beautiful lake with amazing buildings around it with a buzzing downtown district full of awesome people… 
514 S. Mill Ave., Ste 102
Tempe, Arizona, 85281